SIMMONS EDECO WINS NORTH SEA CONTRACT
18th May 2018
GREAT YARMOUTH, England – 18 May 2018 – SIMMONS EDECO, a leading supplier of wellhead and valve maintenance, asset integrity solutions and onshore drilling services to the global oil and gas industry, announced that it has been awarded a multi-million pound contract by a major North Sea oil and gas operator.
As a result of this two-year contract, SIMMONS EDECO will provide wellhead and valve maintenance services for all North Sea assets owned by this valued customer. In addition, the company will continue to provide onshore repair and refurbishment services for these assets, manage equipment and supplies, and provide custom engineering solutions, as needs arise. To ensure integrity of all production valves, the company will also manage the ongoing programme of valve integrity testing and maintenance.
To carry out these operations, personnel at the company's recently expanded European base of operations in Great Yarmouth, England provides engineering, operational and administrative support.
For more than 55 years, SIMMONS EDECO has successfully supported numerous operators with its range of specialist wellhead and valve maintenance services throughout the North Sea.
Over the years, the company has worked on behalf of numerous operators, many of which are longterm customers. "During the past 15 years, we have cultivated an extremely effective working relationship with this operator in the North Sea," said Brian Kelly, Valve & Well Service Manager for SIMMONS EDECO. "We welcome the opportunity to ensure that its assets operate safely and reliably for years to come."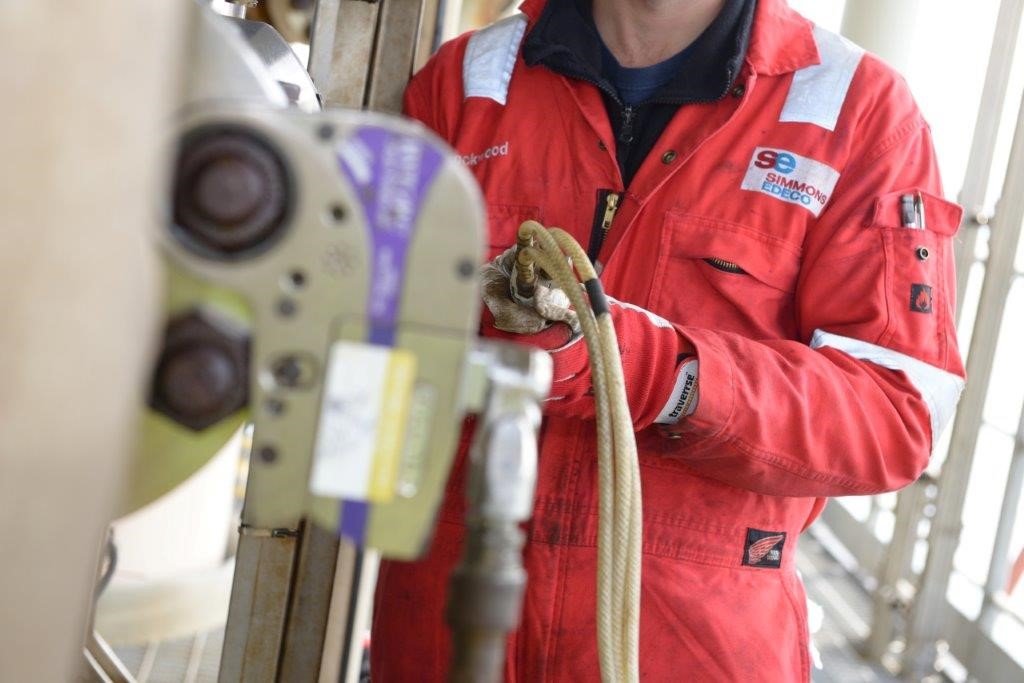 About SIMMONS EDECO
SIMMONS EDECO provides specialist onshore drilling, wellhead and valve maintenance services, and asset integrity solutions to the global oil and gas industry. It is dedicated to helping its customers optimize production by managing asset integrity and improving their operations without compromising safety or quality. Founded in 1962, SIMMONS EDECO supports its customers from its headquarters in Calgary-Canada, and network of bases in Great Yarmouth-England, Poza Rica de Hidalgo, Veracruz-Mexico and Esbjerg-Denmark.