SIMMONS EDECO AWARDED CONTRACT BY TONALLI ENERGIA
20th Nov 2018
Drilling Services to be Carried Out in Mexico

CALGARY, Canada – November 20, 2018 – SIMMONS EDECO, a leading supplier of onshore drilling and workovers, wellhead maintenance services, and asset integrity solutions to the global oil and gas industry, announces that it has been awarded a contract by Tonalli Energia S.A.P.I. de C.V to provide drilling services in Mexico.

The contract, which has already begun, engages SIMMONS EDECO to support Tonalli's onshore oil and gas development Block 24. The Block known as Tecolutla, is in the Tampico-Misantla Basin in the Mexican state of Veracruz. SIMMONS EDECO will drill the horizontal well 2310 TVD to a measured depth of 3,750 meters by using Rig 836, which recently drilled a number of wells on the Amatitlan block in Mexico.

Cultivating a new relationship
Although SIMMONS EDECO has been providing onshore drilling services in Mexico since 2015, this drilling project represents the first time that the company will have worked on behalf of Tonalli Energia, a joint venture between Mexican petrochemical company Grupo IDESA and Canadian oil and gas company International Frontier Resources (TSX-V:IFR).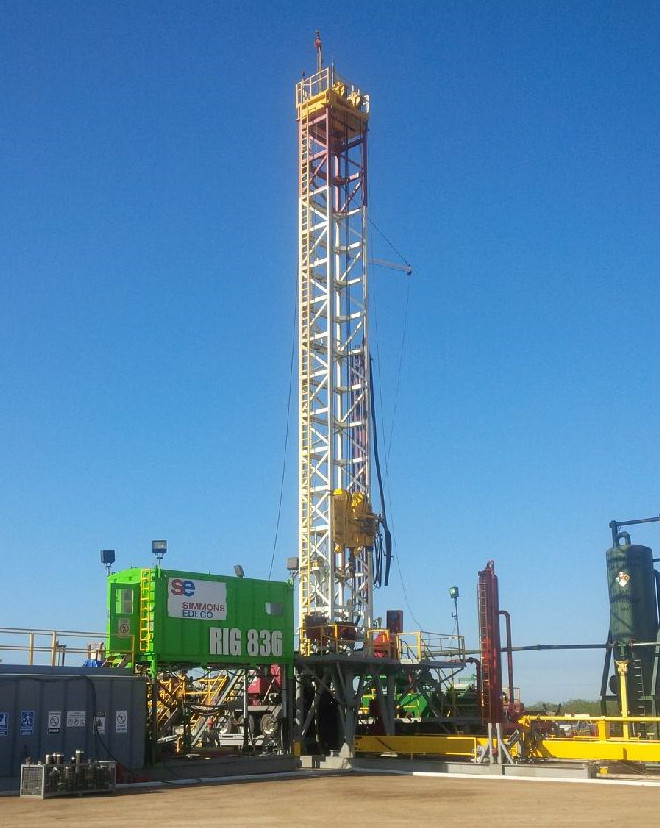 "This contract is significant for us because this will be the first time that we will be providing drilling services to Tonalli," said Niels Versfeld, CEO of SIMMONS EDECO. "Not only do we appreciate the opportunity to contribute to the safe and efficient expansion of the Tecolutla development, it reflects our continuing efforts to expand within the onshore drilling and workover sector of Mexico's vibrant oil and gas industry. We look forward to cultivating a sustainable long-term relationship with Tonalli in Mexico."

To support the Tonalli contract, SIMMONS EDECO will draw upon specialist personnel and equipment located at its base in Poza Rica, Mexico.

SIMMONS EDECO, which celebrated its 56th anniversary this year, has a long-term history of successful operations worldwide. Over time, SIMMONS EDECO has executed deep drilling operations for oil, gas, gas storage, geothermal, coal and deep geoscientific investigations for major operators and independents in Mexico and throughout the world.

About Tonalli Energia
Tonalli Energía, S.A.P.I de C.V, founded in 2015, is a 50/50 joint venture between Grupo Idesa Group and Petrofrontera, a subsidiary of International Frontier Resources Corporation, to explore and produce gas and oil in Mexico. In 2016, the Mexican Hydrocarbon National Commission (CNH) awarded Tonalli Energía with a license agreement to execute exploration studies, seismic, work-over, recompletion and drilling activities in the onshore oil and gas development block 24 or Tecolutla, located in the Tampico-Misantla Basin in the state of Veracruz.